Building Brands, Building Brighter Tomorrows
Full-Scale Brand Development
Marketing and Public Relations
Creative Content Creation
Multi-Media Production
Organizational Systems
What's My Focus?
I am a strategic, bottom-line focused, business and campaign developer. Experienced in driving revenue, profitability, and operational efficiencies in intensely competitive markets, both domestic and international. Excel at strategizing and developing brands & programs, as well as developing & creating engaging content targeted at any range of demographics.
How do I achieve success?
Through proactively and methodically tracking consumer trends and adjusting to market shifts. I help clients understand the importance of market trends to continue organizational development. I'm focused at delivering an experience that is tailored to my clients unique goals and parameters while maximizing budgets and timelines.
What do I Specialize in?
*Advertising * Art Development * Brand Development * Brand/Program Building * Community Outreach and Organization *Content Development  * Creative Design * Creative Development * Graphic Art * Graphic Design * Logistics and Project Coordination * Logo Development * Market Analysis * Marketing * Marketing Strategy & Execution * Multimedia Painter * New Media Marketing * Non-Profit Development * Non-Profit Management * Photography * Problem Solving * Project and Critical Path Management * Public Relations * Social Media Marketing * Team Leadership * Video Production * Video Editing
Look No Further. Get Started Today
Capturing exciting images, creating engaging design!
Trying to build a brand, or refine your image is a tough enough feat on its own; there's no alternative to hiring a brand expert and professional designer. The internet is flooded with sites like UpWork, Fiverr, and 99designs, but you will ALWAYS get what you pay for—both in terms of quality and experience.
Designers can create engaging material but they need to be told how to do so. Analysts can find you usable metrics to suggest the direction of your marketing campaigns. Content creators can help craft quality assets to engage with your audience. As a professional in Strategic Communications I can do all this and much more. I'll help you differentiate yourself from your competitors, I'll help improve your credibility to potential customers and contractors, and most importantly I'll help you and your business craft a voice that is uniquely yours. This all will result in stronger returns on investment and greater name recognition for your brand.
 Investing in a professional who's passionate about creating a strong and engaging professional brand, uniquely developed for your success, is one of the best investments a company can make. There are many paths that seem to lead to success, but not anyone is a direct route; it helps to have a navigator that can alleviate the stress that comes with voyaging into unknown waters. Entrusting a professional to help your band will result in receiving innumerable benefits and opportunities, and it's for those reasons it's imperative you do so…even if that professional is not me. I guarantee it'll make all the difference. And if for some reason you do go with another professional, team or agency, I'm here to help provide information and insight at no cost to you.
— Estevan Bellino, Brand Development & Strategic Communications
From digital to traditional marketing, I can help you build engaging campaigns that will increase and engage your audiences.
Best way to engage with your audience is great content, I can help you create strong content for your customers, learn how!
Take a deeper look at my available services.
Building a brand has never been so easy!
Percentage of satisfied clients
I've had the pleasure of working in numerous fields of Communication and Visual Communication here's a look at a few of my favorite projects.
Full-Scale Brand Development
Full brand development can be a tricky thing to think about. Here's a quick step-by-step guide of how I accomplish a successful campaign.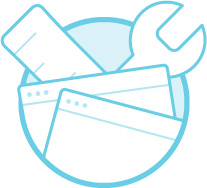 Audit and Analysis
The first place to start is in evaluating where your brand is at. Analyzing what has been effective across your websites and social media channels. If your brand hasn't even begun yet then we start with your competitor's, and analyze their successes and pitfalls.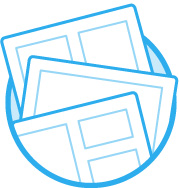 The information we discover during the auditing phase will allow us to start crafting a well-tailored marketing campaign geared at your audiences and your end goals. Developing a marketing campaign is half the battle, next comes the content that will drive the campaign and your audience. I'll help you create unique content specific to your business, industry, and campaign.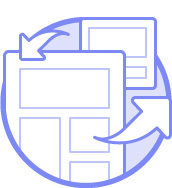 Content Distribution
So we've analyzed your channels and decided a marketing plan, we've then developed content, now how do we get it out there? What channels do we use to connect to your audiences? I'll help you plan out your methods of disseminating your new amazing content.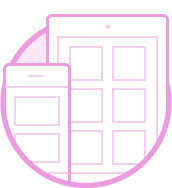 Now you have an idea what should be done to get you to your goal, some great content, and a way to get it there, but that's not enough. Getting your information to local media, influential bloggers, and potential investors is easier than you think, you need a little PR push!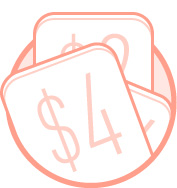 Longterm Strategies
Starting from the beginning I help craft plans that are intended to grow well beyond one campaign. The marketing strategies I develop are designed to help you keep growing well past our initial goals, but it take you knowing how to keep the train on the tracks, and I'll help teach you just how to accomplish this.
Versatile Plan Options
I can craft a personal plan and payment solution to any of your business needs; whether it's helping guide your business to new creative solutions or crafting a brand from the ground up I can help at any and every step.
Consulting
I can help analyze your businesses current progress and direct how to keep building on your success. 
Maintenance
I can help you take what you have and help increase its efficiency.
Development
 I will help you create strong engaging campaigns, designs and material. 
Look No Further. Get Started Today